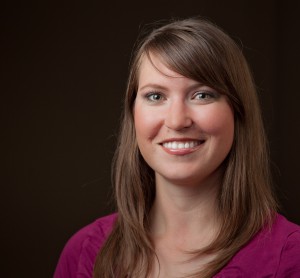 Hi!  I'm so glad to have you here at Simply Frugal!
My name is Taya and I'm the founder of Simply Frugal.  I began Simply Frugal in February 2009 after I saw a need for a more personable and approachable site for Canadians. This is still a learning experience for me as I haven't always been, as my friends call me, thrifty.
My desire is to live a more simple life all the while learning to save money. I believe these two things go hand in hand. As Dave Ramsey says, "If you will live like no one else, later you can live like no one else." My goal is to live debt free now, so I can live life with no worries later!
In January 2008 I challenged myself to a No Spend month. The only thing I allowed myself to buy was groceries. (I couldn't starve my husband!) This was the most profound financial eye opener for me. I was amazed at where my money had been going. Little things here, little things there, all things that add up over time! The first week was the most difficult as I was breaking my habit of browsing the stores out of boredom. I'm proud to say that I succeeded in my challenge and now find it easy to stay out of the stores!
Through this process, and reading other inspiring blogs, I've grown to love couponing and getting the stuff I want and need for less.
I hope that you'll find Simply Frugal useful for finding all sorts of store deals, freebies, coupons and money saving tips…all geared towards you, my fellow Canadians!
Subscribe to Simply Frugal

Want to keep up with the latest deals and frugal tips? Check out the free email subscription I offer.  Or, if you'd rather subscribe in a feed reader via RSS, click here.   Also, feel free to connect with me on Facebook or Twitter.