With just 3 ingredients you can make this super delicious non-dairy Strawberry Banana Ice Cream in a flash!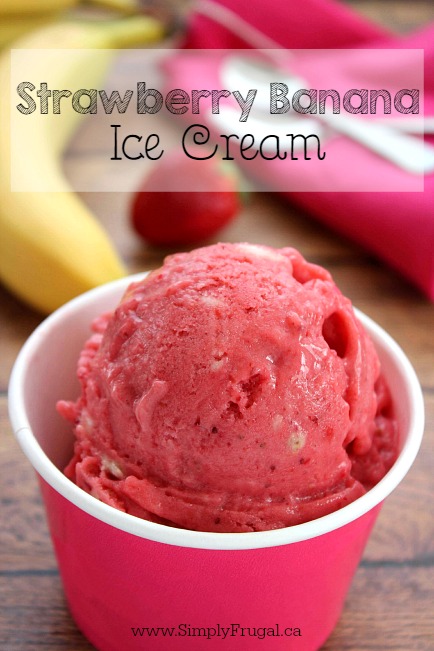 Strawberry Banana Ice Cream
It's no secret that I love ice cream. Like, really love ice cream.  It's my almost nightly treat.
My daughter also loves ice cream and my husband will eat it if I offer to grab him a bowl.  The unfortunate thing about ice cream is the fact that most brands you can purchase are not very healthful.  That's why this three ingredient strawberry banana ice cream is a hit with me. Can you believe you only need strawberries, bananas and a bit of sugar to make this?  You don't even need an ice cream maker!
Here's how to make delicious dairy-free Strawberry Banana ice cream:

Strawberry Banana Ice Cream
Ingredients
1 lb Strawberries
4 small Bananas
2 tbsp Sugar
Instructions
Peel bananas and freeze in freezer.
Hull strawberries and freeze in freezer.
Place frozen ingredients and sugar in food processor and pulse until it reaches ice cream texture.
Enjoy!
So what do you think, are you going to give this a try?