Hi! I'm Taya and I want to help you find deals and tips on the things you need so you can live the life you want.
As a busy mom to two young girls, I'm all about keeping it simple at home. I want deals on the things I need, easy meal ideas, new money saving strategies and even household tips that will help me get back to my wonderfully "chaotic" life quickly. Why not work together to find solutions to make our households run smoother and more frugally.
LET'S GET STARTED
Welcome to the second week of the Eating from The Pantry & Freezer Challenge!  Here's what it's all about or you can read the post from Week 1. Here's my update: As it seems with all my weeks, not every meal I had planned got made.  Things just come up or we have more...
USE THESE MONEY SAVING TIPS
Do you find your pantry and freezer overflowing with food, yet you keep buying more food? Would you like to join me for an impromptu pantry and freezer challenge? You could possibly save hundreds of dollars on your grocery bill by eating out of your pantry and...
Mother's Day comes just once a year, so why not do all you can to make sure it's a special day? If you are worried about your budget being too tight to celebrate sufficiently, don't worry! There are plenty of ways to enjoy a nice Mother's Day without spending a dime....
I think it's safe to say that the slow cooker is one of my favourite kitchen tools.  After all, it cooks delicious meals with minimal effort!  Not to mention it's great to use in the summer when you don't want to heat the house up. Slow cookers are generally known for...
Our impromptu pantry challenge is underway and so far I've been doing pretty well with sticking to the meals I picked! (Though one day we ordered pizza because I wasn't feeling well :P.) I'm optimistic that our freezers and cupboards will be much emptier in a few...
Looking for another valuable use for that KitchenAid stand mixer? How about shredding meat? It works so well to shred some cooked chicken breasts, boneless pork butt, or beef roast. If you have ever tried to "pull" a pork shoulder with forks, you know this can take a...
Here are the interesting links I came across on my travels around the web this week!  Enjoy and have a great weekend! Great Strategy for Breakfast Meal Prep Pro Organizers Share Tips for Small Space Living Truly Awesome Kitchen Hacks How to Hang Your Sweaters so They...
Every possible printable you could need to get your grocery spending under control.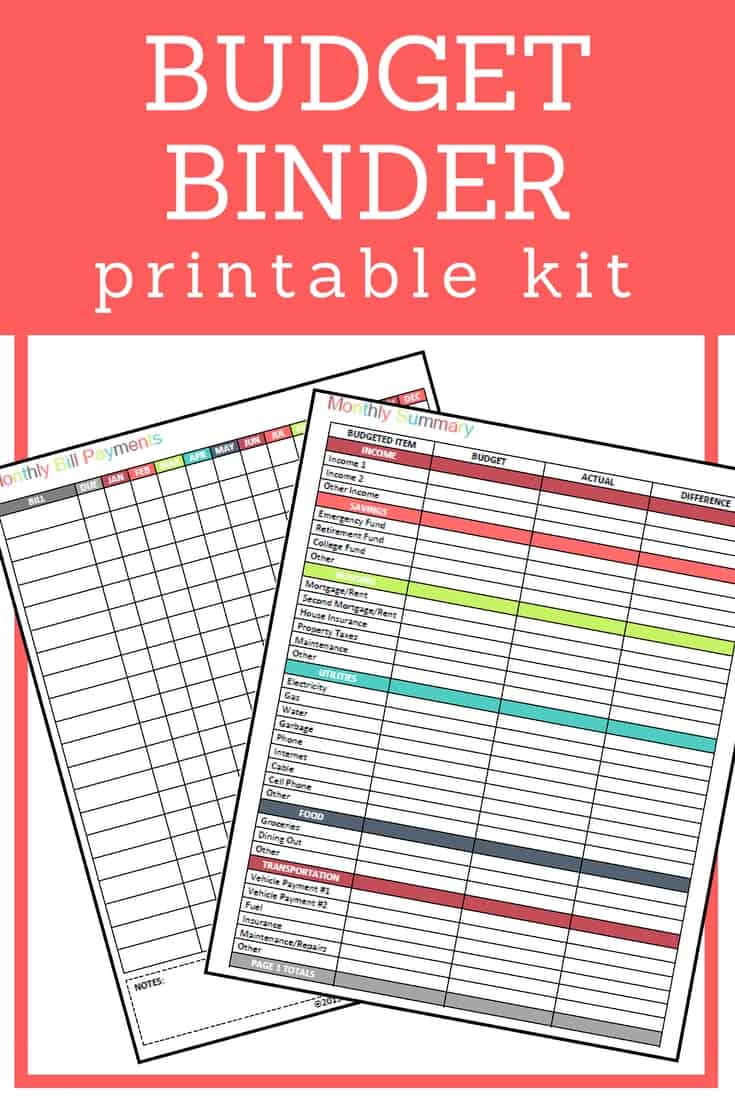 Is your spending spiraling out of control and bills piling up? Check out this Budget Binder Kit, created to help you get control of your household budget!
Are you tired of the holiday chaos? I came up with a holiday planner that will help keep you on track and in charge of your holidays, instead of the holidays taking charge of you!