Hi! I'm Taya and I want to help you find deals and tips on the things you need so you can live the life you want.
As a busy mom to two young girls, I'm all about keeping it simple at home. I want deals on the things I need, easy meal ideas, new money saving strategies and even household tips that will help me get back to my wonderfully "chaotic" life quickly. Why not work together to find solutions to make our households run smoother and more frugally.
LET'S GET STARTED
Get shoes (and backpacks!) for the whole family with the Crocs Canada Easter Stock Up & Save Sale. Shop online at Crocs.ca and save up to an extra 30% off your order: 20% off when you buy 1 item 25% off 2 items 30% off 3+ items The Star Wars backpack pictured above...
USE THESE MONEY SAVING TIPS
Setting up a Budget Binder in your home is a terrific strategy for staying on top of your finances.  It should not only be a record of what is spent, but it should include your estimations for what will likely be spent in the coming year(s).  This binder or manual...
It is no secret that Ramen Noodles are a staple in every college student's pantry. However, ramen noodles are not just for the college student, bachelor, or preschooler anymore. I have even found some organic brown rice ramen by Lotus Foods at Costco that we love,...
Looking for frugal ways to enjoy the spring weather as a family? Check out this list of 25 Spring Activities for Families on a Tight...
Have you got Spring Cleaning on your mind? Sign up for my 15 Days to a Spring Clean Home Challenge! You'll receive an email once a day for 15 days with tasks and tips included!  Get your home sparkling clean and smelling fresh in just 15 days!  There's no sense in...
Here are the interesting links I came across on my travels around the web this week!  Enjoy and have a great weekend! 10 Pantry Staples You Can Make That Will Save You Money 6 Free Printable Floral Watercolour Designs (so pretty!!) Need some cheap activities for...
Here are the interesting links I came across on my travels around the web this week!  Enjoy and have a great weekend! 5 Best Toys of All Time. I love this list! How to Fall asleep Fast by Worrying on Purpose. Very interesting! All Day Long Slow Cooker Recipes. Perfect...
Every possible printable you could need to get your grocery spending under control.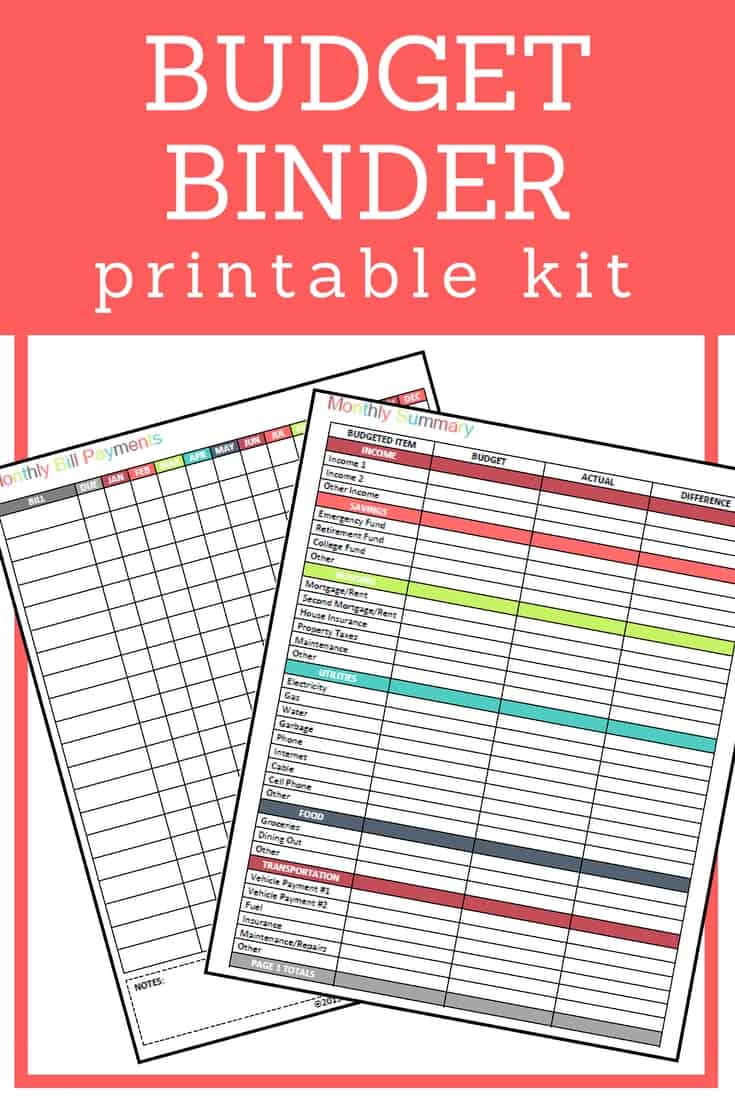 Is your spending spiraling out of control and bills piling up? Check out this Budget Binder Kit, created to help you get control of your household budget!
Are you tired of the holiday chaos? I came up with a holiday planner that will help keep you on track and in charge of your holidays, instead of the holidays taking charge of you!