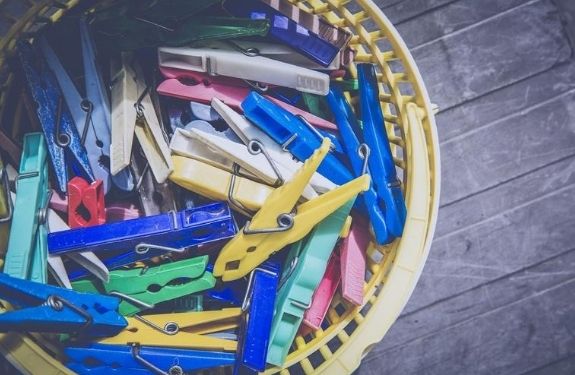 Household items every Penny Pincher owns
There are certain household items every penny pincher owns, because they know that these items will help them stay on their frugal path. So what are these items exactly? Take a look below at 8 household items every penny pincher probably owns. They hold onto these items tight so they can stretch their budget and live well below their means daily. Here are the items you need to know about so you can live a more frugal lifestyle too. How many of these household items do you own?
1. A Slow Cooker or Pressure Cooker.
Frugal people know that a slow cooker or a pressure cooker is a staple in any frugal household. They're an easy way to make home cooked meals with very little energy and even when crunched on time. You can make everything from appetizers to desserts in your slow cooker or pressure cooker, which is why they are so popular with frugal people who hate to spend money on eating out.
Check out these unique ways to use your slow cooker.
2. Cloth towels, napkins and grocery bags.
Why pay for paper or plastic products that you just toss away after one use? Frugal people love to use cloth napkins, towels, and reusable grocery bags instead of paper or plastic. This way the items can be used multiple times before being washed and used all over again.
3. A change jar.
Every devout penny pincher has a change jar. The change jar is where all of the change leftover in purses and pockets is tossed into at the end of the day. Over time it adds up and can be cashed in for more than you may realize! A change jar is a simple way to let those pennies you pinch add up for you.
4. A clothes line.
This depression era staple is still used in many households as a way to save money. A clothesline can help you dry your clothing in the fresh air while saving you money on gas, electricity, and dryer sheets. Consider a clothes line for your drying needs and see if it makes a difference for you. Nothing beats the smell of sun dried clothing anyways!
No yard or live in a small space? Try one of these.
5. Vinegar.
Vinegar costs about a buck a bottle and has so many practical uses. It makes a powerful household cleaner and can get glass sparkling. Instead of buying pricey cleaning products, frugal people love vinegar for getting their cleaning jobs done.
6. A bicycle.
Frugal people love using bikes to run quick errands as it helps them save on gas and car repairs. It also gives them the chance to exercise and can also be used as a hobby. Invest in a bike so you can use it for quick trips and to perhaps enjoy a fun evening bike ride with the family.
7. A ceiling fan.
Ceiling fans have been replaced by light fixtures over the years, but frugal people will never give theirs up. They can cool the air during the hot summer months, and can be reversed to push down warm air during the cold winter months. Ceiling fans are a cost effective way to keep your home comfortable without cranking up the heat or the AC.
8. Stainless Steel Straws
Frugal people are also conscious of their carbon footprint so anytime they can purchase something to replace a disposable item, they will. Stainless steel straws are a great replacement for plastic straws. This set here even comes with a handy cleaning brush.
What do you think about these household items every penny pincher owns? How many of these items are used in your household? What items would you add to the list?
Related frugal posts: