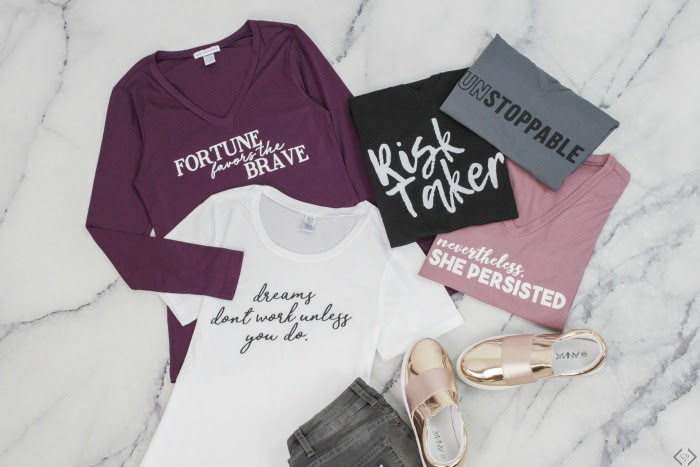 It's February, it's kind of dreary, and you may be in need of a bit of inspiration. Enter Cents of Style's 2 for Tuesday deal: they're celebrating their inspirational graphic tees. This deal is extra special. It takes 50% off the marked price when you buy 2. That means prices start as low as 2 for $20 and go up to 2 for $30. Whichever tee you pick, this price makes it impossible to pass up. We're talking fun song lyrics, inspirational quotes, the best-selling Choose Series.
Use the coupon code 2FORINSPIRE and it takes 50% off the lowest marked price when 2 tees are purchased. That means they start at 2 for $20!
Shop online at Cents of Style here.
Offer valid February 20, 2018 only.
(Note: The links in this post are affiliate links. Read the disclosure policy here. Thank you for your support!)