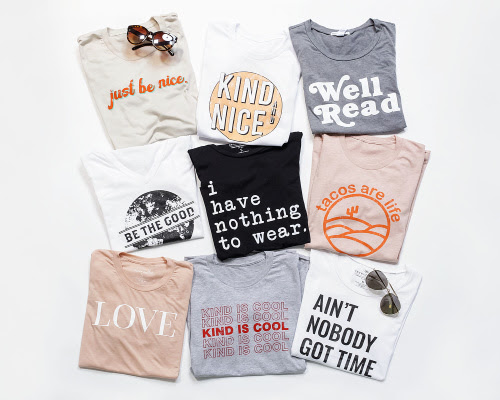 Cents of Style's ENTIRE Graphic Tee Collection is on sale! Choose from their brand new designs as well as classic favorites! They will ALL be on sale for just $15.00 when you buy 2 or more with the code GRAPHIC15. 
Cents of Style's graphic tees are always super popular, boyfriend style, in AMAZING colors and styles and in sizes XS-3XL.
Shop online at Cents of Style here.
Sale ends August 5, 2019.