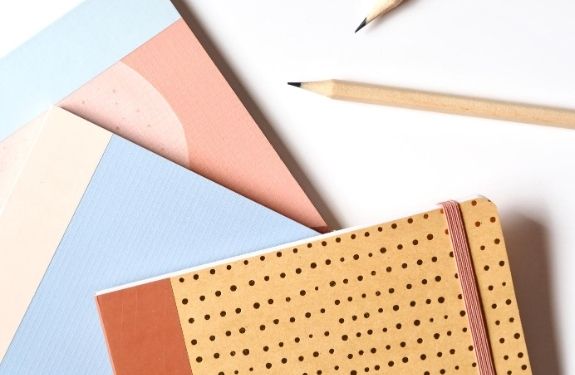 (Note: The links in this post may be affiliate links. Read the disclosure policy here.)
40 of the Best Planners to get you organized
I'm must confess. If I could, I would buy all the pretty planners out there. Just the idea of having all my to-do's and ideas in one place gets practical old me really excited. Now don't get me wrong, I do actually own a planner of my own and I love it. In fact I buy the same one year after year. It's a Blueline Daily planner like this one, but it doesn't have time slots and I purchase it in-store at Staples. I love that I have an entire page devoted to one day. I can jot down my to-dos, appointments, reminders, menu plan, shopping list and even my ideas!
If you're a planner geek but haven't quite found "the one" yet, this round up is sure to help you find one of the best planners that will work for you!
First of all, let's take a look at some things to think about before purchasing a planner:
How to Pick the Best Planner
Purpose: Knowing what you wish to keep track of in your planner is key to finding the right one for your needs. Do you simply want to keep track of appointments? A monthly calendar might be great for you. If you want to keep a to-do list and appointments easily accessible, then a weekly planner could be the right fit. If you intend on keeping a to-do list, appointments, a meal plan, a shopping list and some thoughts or ideas, then a daily planner would be perfect!
Portability: Will you be carrying your planner around with you or will it just be sitting on your desk or counter? If you will be carrying it around, then the size of the planner matters. Make sure the size you choose fits into the bag or purse you will be using. I personally like the 8″ by 5″ size best.
The Best Monthly Planners:
WSBL Grow Wild 2022 Monthly Planner – This one is pretty, a great price and includes some extra features like a back pocket, to-do lists, address and phone number pages, and travel planning pages.
Brownline 2022 DuraFlex Monthly Planner – This is a great basic 11″ by 8.5″ planner that would be great for leaving on a desk.
At-A-Glance 2022 Monthly Planner – Another great basic, large monthly planner that includes thick pages so you don't get ink bleed.
5 Year Monthly Planner – Because this is a 5 year planner, I think this would be great to use as a personal notebook, journal, or diary! Or, you can use it to set goals, important dates, or deadlines, as well as jotting down notes and ideas.
Orange Circle Studio Just Right 2022 Monthly Planner – This is a smaller monthly calendar that is perfect for carrying around. This one has tear out shopping or to-do lists and a storage pocket.
Staples 2022 Monthly Planner – This is a smaller 6-7/8″ x 8-3/4″ basic monthly planner that includes telephone and address pages, dates to remember page and more.
Gallery Leather 2022 Monthly Planner – This highly rated monthly calendar is a perfect portable planner with a simple and clean design.
The Best Weekly Planners
High Note 2022 Weekly Planner – This one is so pretty! It is slightly larger than a typical weekly planner at 9″ x 10″. It includes some goal setting and project planning pages for every month. Also includes monthly tab dividers, a handy pocket and some stickers.
Bright Day 2022 Treeline Weekly Planner – This planner includes a monthly check in, habit tracker, a schedule section, monthly view, weekly views and a notes section.
Maalbok Weekly Planner – With lots of room for planning, this portable sized planner might be perfect for you!
Blueline 2022 Weekly Planner – Perhaps the perfect simple weekly planner that will suit your needs.
Blueline 2022 Duraflex Weekly Planner – This planner is like the above planner, but it includes a weekday hourly schedule for putting in appointments easily.
Planberry Weekly Planner – This is a great undated weekly planner if you really want to hit some goals this year. Also unique to this planner, you will find built in budget planner sheets!
Clever Fox Weekly Planner – Another undated planner great for hitting goals and reflecting on life.
Leuchtturm1917 2022 Weekly Planner – This one is unique in the way that it features an entire week on the left and an entire page for notes on the right. Perfect if you love a lot of room for thoughts and ideas or note taking.
Mom's Weekly Planner – Each two-page spread displays your weekly master plan, with five columns: one for Mom, and one for each of four other family members.
Action Day Weekly Planner – Each day offers hourly scheduling from 7:00 AM to 8:00 PM. Also includes a 12-page teaching tool to see yourself as the person you want to be, what values you want to live by, your goals and actions.
Blue Sky Laila Weekly Planner – This beautiful simple weekly planner is perfect for a clean look at your week or adding fun doodles or stickers!
Mead 2022 Tropical Escape Weekly Planner – This affordable weekly planner is simple in its design and includes handy tabs to easily flip between months.
Amy Knapp's Family Organizer – A planner especially for moms! Includes a big space for a weekly to-do list, tear off grocery and menu plans, motivational quotes and stickers!
Polestar Family Weekly Planner – This one is unique and especially great for the person who wants to track appointments, meal plans and home tasks all in one spot!
Passion Planner – This one looks great for goal setting as well as keeping track of your weekly to-dos. Their Instagram page looks like it's full of inspiration on how to use it.
Emily Ley Simplified Weekly Planner – This is the one I'm currently using! I love the colours and simplicity of it. I also like how each day is separated into two parts: My Day and To-Do.
Legend Undated Weekly Planner – This one is on the pricier side, but looks amazing. This one is great for the working person that wants to track work to-dos and personal to-dos. Looks fantastic for goal setting and creating a better you.
Wordsworth Undated Weekly Planner – This one reminds me of the Simplified planner, but with a heavy dose of goal setting pages that look helpful!
The Best Daily Planners
Blueline Daily planner – This is the one I used for years, but then they added the times in 30 minute increments. I am personally not a fan of the times added, but that doesn't mean it's not perfect for you!
2022 Daily Simplified Planner – This is like the Weekly Planner that I have, but a daily version that includes time slots for each day.
Day Designer Daily Planner – The daily calendar view page contains hourly schedule in 30-minute increments, top 3 priority items, to-do list, notes section and an inspirational quote, as well as a dedicated gratitude section.
To Do List Undated Daily Planner – If you are looking for a way to track your daily to-dos, fitness, meal plan, and top priorities for each day, then this planner is worth looking at!
Clever Fox Daily Planner PRO – This undated planner is unique in the sense that it lasts just 3 months if used consistently. Perhaps a great way to test drive a planner! This planner has everything though: create a vision for your life, define and break down your goals, and incorporate these goals into your schedule. It has a separate page for each day of the week, with an hourly schedule, daily goal, priorities, to-do list, daily reflection, and plenty of space for extra notes.
Blueline NotePro Undated Daily Planner – This planner has an undated daily planner on left side and is ruled with margin on the right side for note taking.
Poprun 2022 Daily Planner – This daily planner presents spacious everyday planning with hourly schedules for your appointments, which makes your busy daily routines organized.
The Best Specialty Planners
Horizon STMT Planner – I think that this planner would be fun for a teen! It's a DIY planner that includes colourful gel pens, fun-shaped paper clips, stickers, punch-outs, frames, and more.
52 Week Meal Planner – This planner contains space to plan a year's worth of meal's and grocery lists.
Meal Planner – This is like the meal planner above but has dedicated spaces for breakfast and lunch ideas too.
Weekly Budget Planner – Keep track of your spending, plan monthly budgets and set savings goals with this planner!
Teacher's Planner – This planner will help you keep track of weekly lessons, seating plans, attendance, and grades!
CREATE Blog and Editorial Calendar – A planning and editorial system designed for
ambitious bloggers and biz owners to create intentional content, grow and nurture an audience, and build a business around their blog
Mega Homeschool Planner – Whether you homeschool 1 child or many, this planner will keep you organized, hold your important records, make planning a breeze, track anything, is portable and conveniently stores away.
Coupon Planner – 52 Weekly (undated) shopping pages to plan which stores to hit, keep track of sales, and organize your coupons to make the trip as smooth as possible.
There you have it, 39 of the best planners you can get in Canada. If you use a planner, do you purchase the same one year after year or do you like to switch it up?
Other Posts You May Enjoy: