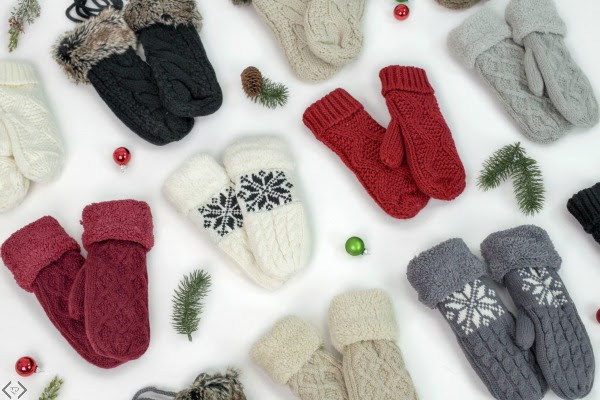 Nothing beats the cold better than a cozy pair of gloves, and Cents of Style has the perfect selection to keep your hands warm and toasty all while looking good. So they've put together a deal perfect for stocking up! Gloves and mittens make easy, simple gifts, and with this deal, you can check off a few names from your list! And maybe your name is on that list too (nothing is wrong with getting yourself a little something). Whether you're stocking up for gifts or for yourself (you know… for those times when you can't seem to find your left glove), you'll have plenty of variety to choose from.
Use the code 2FORGLOVES17 and it will make the final price $15 when 2 pairs of gloves or mittens are purchased! This code is valid Tuesday, November 28 only.
Shop online at Cents of Style here.
(Note: The links in this post are affiliate links. Read the disclosure policy here. Thank you for your support!)