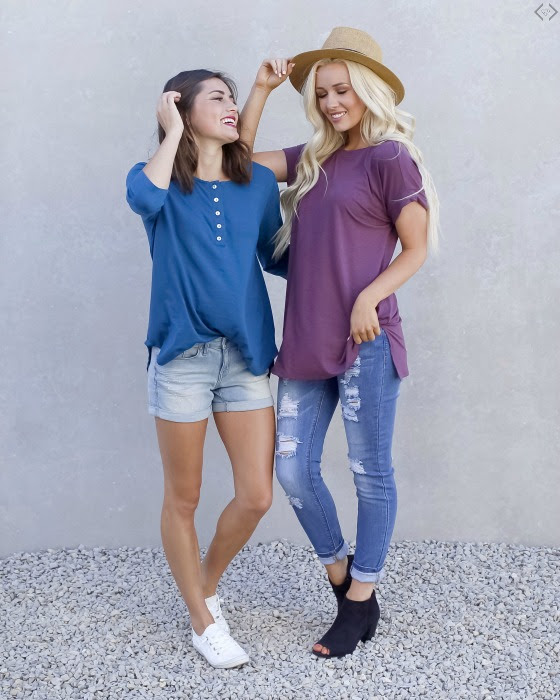 Cents of Style wants to help you freshen up your t-shirt and jeans style with their new fashion tunics. They are offering three different tunics to choose from for only $16.95. You will love the comfort and ease of these pieces.
They pair nicely with distressed jeggings or your favorite jeans. Accessorize with some layered necklaces and a favorite hat. These transition well into all seasons and are a perfect go-to piece for every day wear!
Use the coupon code FRIDAYTUNIC and it makes the final price just $16.95! The code is valid July 20 – 23, 2018 at midnight EST.
Shop online at Cents of Style here.
Shipping to Canada is $5.00.
(Note: The links in this post are affiliate links. Read the disclosure policy here.)