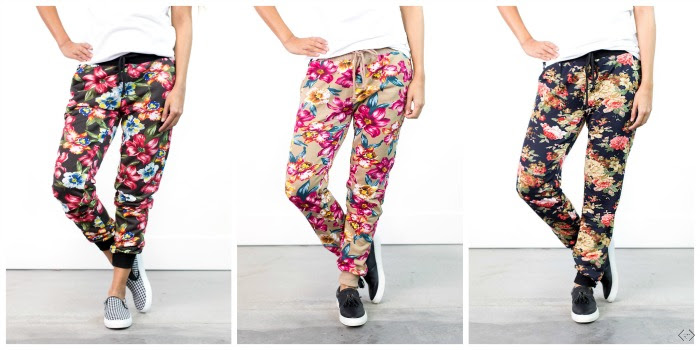 Cents of Style is all about comfy style that they can take anywhere, and these Style Steal joggers are exactly what you may need! These super comfy and super stylish joggers are perfect for hanging out at home and going out and about. Dress them down with cute sneakers and a sweatshirt or dress them up and pair with a blouse and sleek pumps. Floral patterns are always in style, and these floral styles make our joggers a perfect transition piece from winter to spring (yes, winter will end eventually). Available in different colors, these joggers are a perfect addition to your wardrobe!
Use the coupon code JOGGERSTEAL and it will make each pair of joggers $19.95! The code is valid Today only!
Shop online at Cents of Style here.
Offer valid January 22, 2018 only.
(Note: The links in this post are affiliate links. Read the disclosure policy here. Thank you for your support!)