(Note: The links in this post are affiliate links. Read the disclosure policy here.)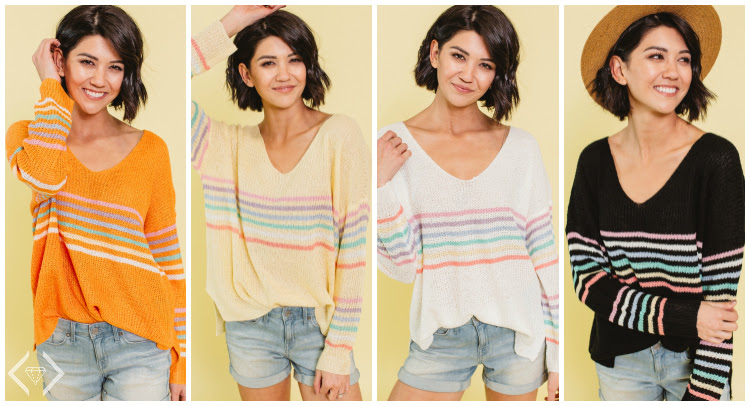 Just like every Friday at Cents of Style, today is Fashion Friday! Their best deal of the week!
Across the country we are ready and waiting for Spring and warmer temperatures, however, it still can be cold outside and you may be in need of a layer or two. So, Cents of Style has bright, happy, spring sweaters on sale starting today for Fashion Friday. Adding a bright colored sweater layer is an easy way to regulate your temperature during these inconsistent months, while still staying on trend.
They have several new styles on sale and all the sweaters in the Fashion Friday collection will be 40% !
Use the coupon code SPRING40 to save 40% off the sweater collection. They will have sweaters starting under $15.
Shop online at Cents of Style here.
Sale ends April 8, 2019. Shipping to Canada is only $5.00.