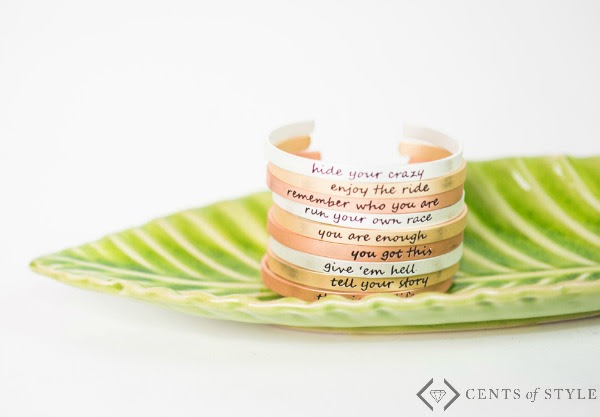 For this week's Fashion Friday online at Cents of Style is their best selling Tribes necklaces and bracelets! These are a great visual reminder of something we need to hear or see throughout the day.
The code is TRIBES171 and it will make each tribe $9.99 or $11.99, with clearance tribes being just $8!
Shop online at Cents of Style here.
Sale ends April 9, 2017.