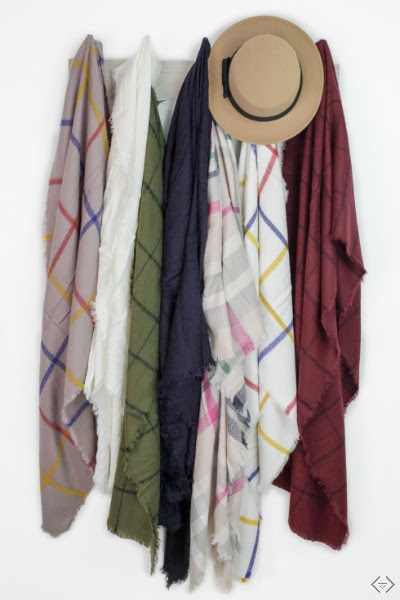 For today's Fashion Friday, Cents of Style is bringing you the best deal on blanket scarves… 2 for $20!! Featuring 4 different styles in several colors, each of these scarves will keep you on trend effortlessly. And with the holiday around the corner, these styles will make the perfect gifts! With this killer deal, you can't help but get one (or a few) for you and everyone in your family (read: gift perfection!).
Use the coupon code FRIDAYSCARF and it will make the final price $20 when two scarves are purchased! That makes each scarf only $10.
Shop online at Cents of Style here.
Sale ends November 19, 2017.
(Note: The links in this post are affiliate links. Read the disclosure policy here. Thank you for your support!)