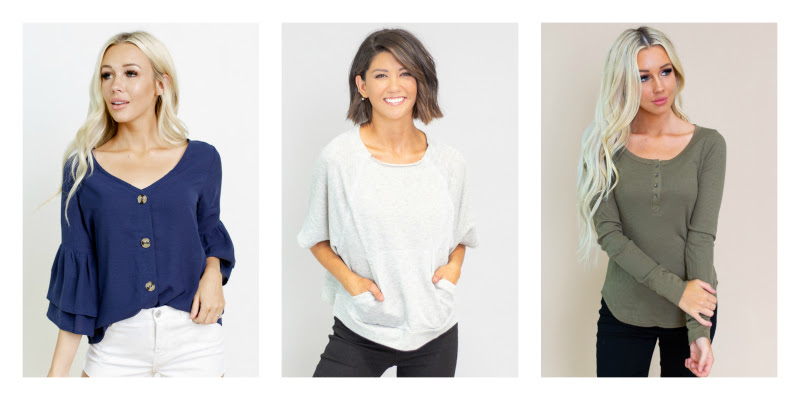 For only $22.00 you can choose from over 45 different styles of Cents of Style's best selling and personal favorite tops! Whether you are feeling fancy or casual they have the perfect options for every personality and occasion! They have patterns, solids, and great closet staples in both short sleeve and long! With this deal, of only $11 each and up to 75% off you don't want to miss out!
Use the coupon code LAYERTOPS and it makes the final price just $11 each when 2 or more pieces are purchased! The code expires October 3, 2019 at midnight.
Shop online at Cents of Style here.
Shipping to Canada is $5.00.