The best frugal gift ideas for Kids
Shopping for gifts for kids can be tricky. While there is no shortage of ideas out there, it can be tough finding quality, engaging toys. So my goal with this gift guide was to find ideas that inspire creativity, teaches a skill, is practical or gets them up and moving!
Bonus, nearly all the gift ideas are $30 or less! If it's not less than $30, it comes highly vetted by me!
(Note: The links in this post are affiliate links. Read the disclosure policy here.)
Gift Ideas for Toddlers
Gift Ideas for Kids (Age 5 – 12)
Cheap Gifts for Kids that are $10 or Less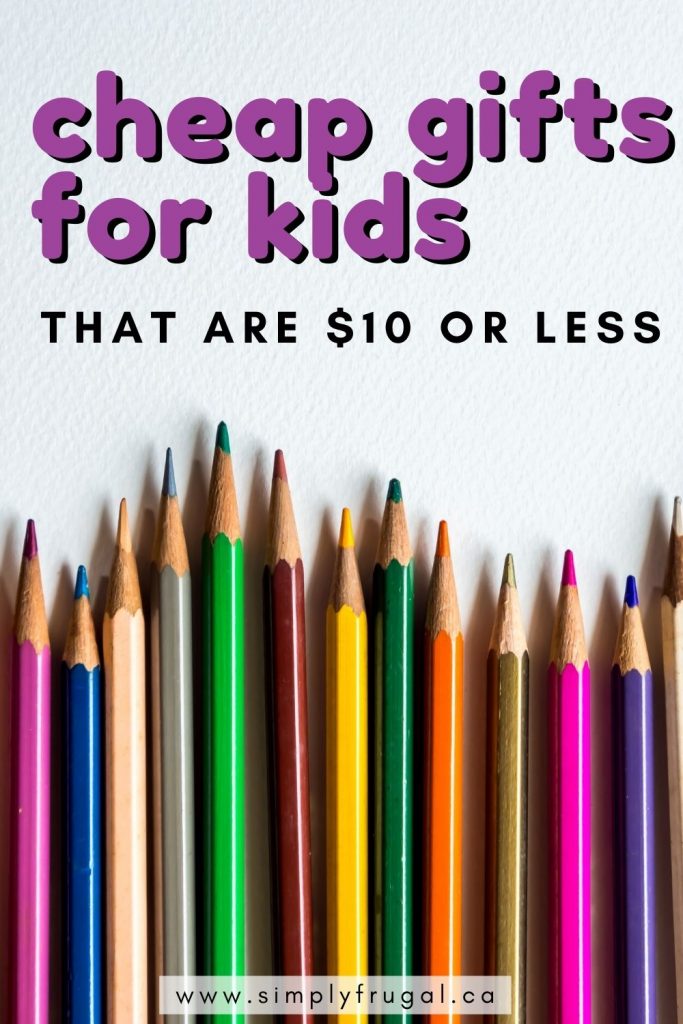 I'd love to know some of your no fail gift ideas. Let us know in the comments below!