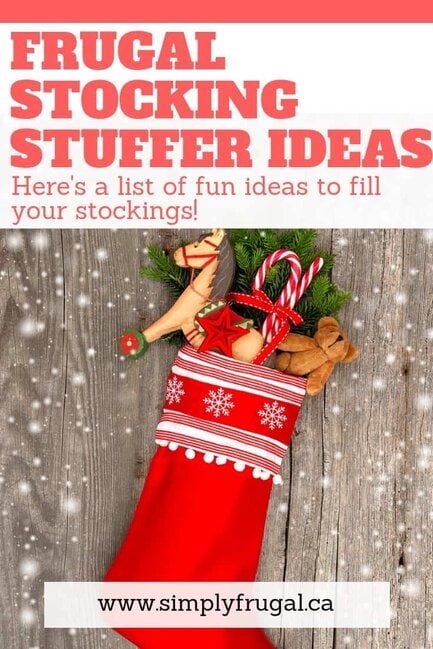 Stocking stuffers can be so much fun!  My husband and I really only exchange stockings each year.  I like to fill his up with practical things and a few goodies.  But it's quite easy to get carried away buying all sorts of little things to add to the stockings so I've compiled a list of frugal stocking stuffers that you might enjoy!
Toothpaste  (get some cheap with coupons!)
Toothbrush
Candy/Chocolate
Homemade CD
Homemade cookies
Travel sized toiletries
Gift cards (give a $10 Starbucks card you've earned free with Swagbucks!)
Deck of cards
Hot Wheels
Christmas is the only time of the year when I have fun with a Scratch Ticket or two!
Gum
Crayons, Pencils, Pencil Crayons, Felt pens
Notebooks
Nail polish
Makeup (This Maybelline eye shadow pallet is neat!)
Socks
Hair accessories
Tea or coffee (those Starbucks VIA or Nescafe individual packages might be great!)
Little games/toys (Kaleidescope, Barrel of Monkeys, Slinky)
Maybe some of the freebies you've found on Simply Frugal?
Mandarin orange
Craft supplies
Have you got any other ideas?  What do you normally add to stockings?