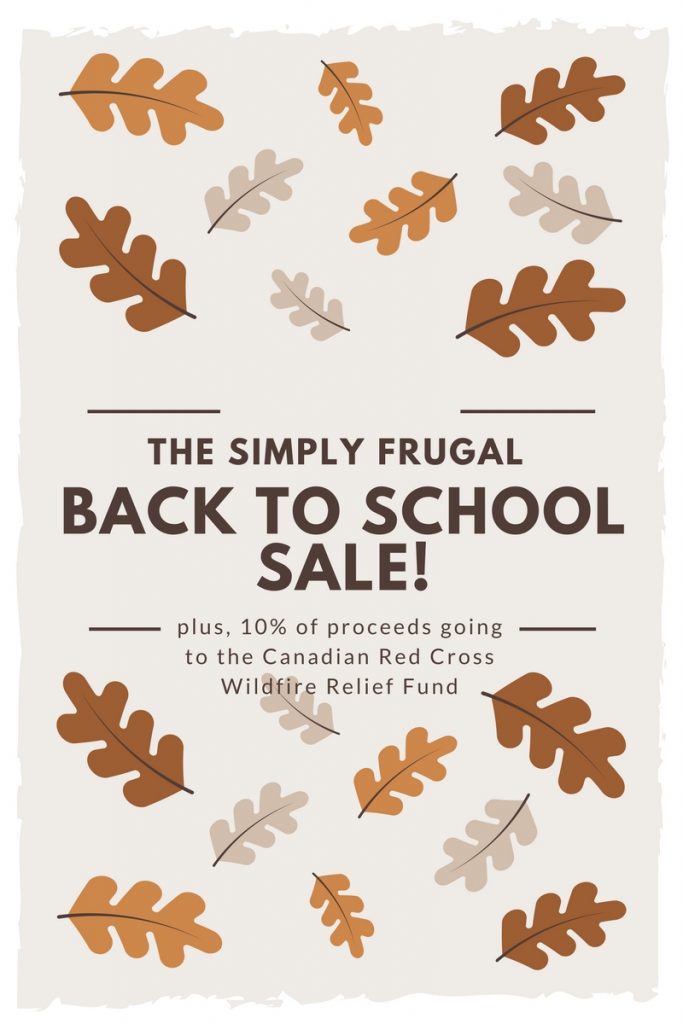 Well, I'm jumping in with a Long Weekend sale! With school starting up again this week in Canada, it feels like a brand new year. A year we have to be organized for if we don't want to fly by the seat of our pants!
So for a limited time only, save 20% off all of the products in the Simply Frugal store! This includes:
The Budget Binder Kit
Trim Your Grocery Bill ebook
The Summer Bucket of Fun! (the ideas can really be used any time of year)
The Holiday Planner
Use coupon code: BACKTOSCHOOL
Expires: September 5, 2017.
Visit the Simply Frugal store here.
Living in British Columbia, I have really seen the devastation that the wildfires have done to families around the province. Because of this, I'm also donating 10% of all proceeds to the Canadian Red Cross for the British Columbia Wildfire Relief fund!
If you would rather not make a purchase from me, you can still make a donation on your own, here.