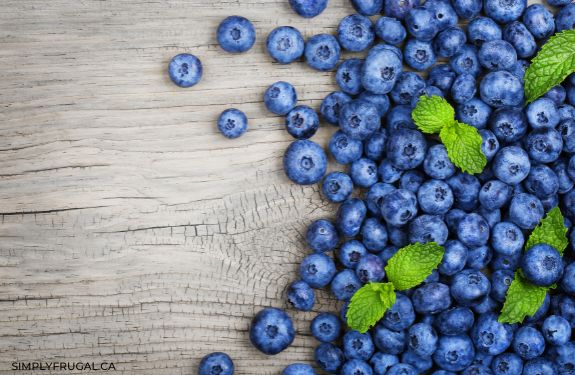 Save Money on Whole Foods
I've had quite a few people mention that they struggle with knowing how too afford healthful, whole foods. I'm here to give you some useful tips today that should have you knowing how to save money on whole foods in no time!
When you're looking to feed your family a healthy diet, the cost of fresh, whole foods can be a bit scary and perhaps a big turn off. Despite what some people tell you, real food is NOT cheaper than junk food. That puts a huge strain on families trying to survive on a budget.
Here are some tips you can put to use right away to help you save money on whole foods:
Visit the Farmer's Market.
Take a visit to your local farmer's market for amazing produce deals. Visiting closer to closing time will get you extra discounts as vendors work to clear out stock so they don't have to pack it up. The local Farmers Market will be packed with locally grown, in season produce.
Start a garden.
Even if you live in the city you can grow some vegetables in pots! If you're lucky you can grow an entire garden to cut the costs of feeding your family whole foods.
Here are some ideas to get you started gardening in small spaces.
Eat In Season.
Eat foods that are in season to save money all the while eating whole foods on a budget. Foods that are in season tend to be a great deal cheaper. Preserve foods as they are in season so you can enjoy them all year round.
Here's a handy printable PDF to help you buy in-season produce.
Look for a CSA
Look for a CSA (Community Supported Agriculture) or co-op in your local area for great deals on produce, eggs, and even pasture fed meats. A quick google search or asking around with friends should reveal a few options. Most require you to sign up in the winter for the following season.
U-Pick
Do a google search for u-pick farms near you. By picking produce yourself you get a workout, quality family time, and a steep discount on amazing produce to feed your family. Bring the whole family and pick enough to store away for the rest of the year.
Shop in bulk.
Shop the bulk bins at the grocery store for things like grains, nuts, and seeds at a discount compared to buying prepackaged goods. These bins often have sales as well so you can stock up a bit more if the budget allows. In this case, air-tight containers are your friend for storage.
Manager Specials.
Keep an eye out for manager specials on produce, meats, and dairy. These usually need to be frozen or used right away but with the price, but it's worth the work. When putting your groceries away place all of your clearance finds in one spot and deal with them that night so you won't forget about them.
Learn the art of food preservation.
You can take advantage of deals on whole foods by learning how to store them long term. You have several options and doing a combination of them will yield the best results. Great options include freezing, canning, and dehydrating fresh foods for later use.
By implementing these tips, you should start seeing significant savings when you're eating whole foods. I'd love to know your tips on how to save money on whole foods in the comments below!