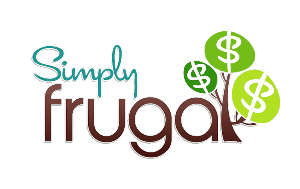 Welcome To Simply Frugal!  Thanks so much for stopping by! Since there is a lot of information covered here, I thought I would create this page to help you get started!
How SimplyFrugal.ca can help you
Simply Frugal is dedicated to helping you find deals and money saving strategies for the things you need so you can live the life you want.
What you'll find at SimplyFrugal.ca
Canadian Deals, Coupons and Freebies – Each day, Monday through Friday, I publish several posts highlighting deals, coupons and freebies I can recommend to my readers. I do my very best to post only legitimate offers that provide a real benefit for you. If you would like to receive these updates for free in your email inbox, you can subscribe here.
(Some advice about obtaining coupons: Since I provide links to the most recent Canadian coupons available, I would suggest you order or print them as soon as I post about them so you'll have them when a great sale comes along.)
Frugal and Money Saving Tips – I love to post articles on a regular basis that provide information and ideas to help you save your hard earned money.
Household Tips – Learn to manage your home on a budget. Check these out:
Helpful Tips for using Simply Frugal
Read Everyday – Many of the deals and freebies I publish are time sensitive and only last for a day or less! So, in order to not miss out on the great Canadian deals that interest you, read Simply Frugal every day and take advantage of the offer right away.
Use the Search Function – If you're looking for something in particular, try out the search bar located at the very top of the website or on the right side column.
Subscribe to free email updates – When you subscribe to email updates, not only will you receive an email each Saturday with the latest deals, coupons and tips, you'll get access to The Ultimate Money Saving Guide!
Looking for information on Canadian couponing?
Looking for more?
Where to find me
Instagram – I have two Instagram accounts that may interest you:
Simply Frugal Deals (Find Canadian deals over there)
Simply Frugal (I'm not as active there, but I post about the money saving articles found on the website and other stuff)
Facebook – Simply Frugal has a great Facebook page that you might be interested in checking out!  I like to post inspirational quotes, easy frugal tips and ask random questions over there!
Simply Frugal Canadian Deals Community Group – I also run a private group on Facebook where I post Canadian deals!
Pinterest – Not only will you find some Simply Frugal content at Pinterest, you'll see plenty of other inspiring and delicious links to other websites!
Contact me – Send me a deal, a story you'd like to share or a question to my email.