This post contains affiliate links and I will be compensated if you make a purchase after clicking on my links.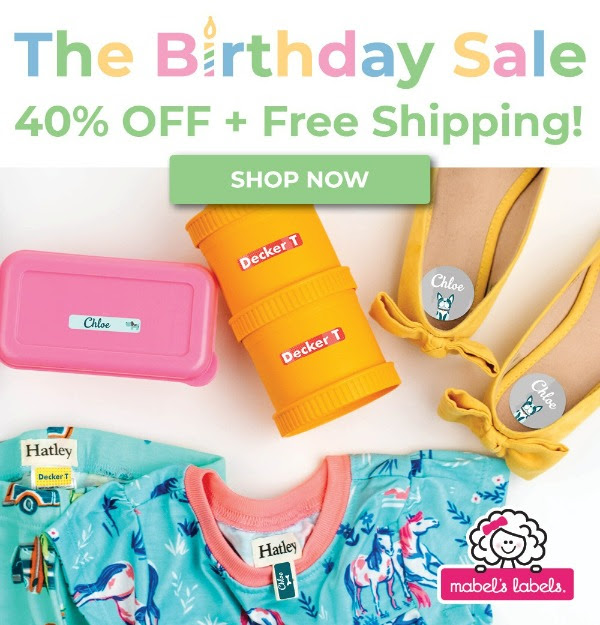 Mabel's Labels is celebrating their birthday and they want you to join the party with a huge month-long sale! Each week they'll be discounting a new product at a whopping 40% OFF! This annual sale is one of their best and features big savings on their most popular kids' name labels and tags.
This week's birthday offer is 40% off the Starter Label Pack!
Our Starter Label Pack is an ideal introduction to a mixed variety of our kids labels in one cost-effective label value pack. This collection of durable, waterproof labels is ideal for getting your kids organized for daycare, school or any other activity and has a label for every kind of item.
* Includes 74 labels & 2 tags.
Shop online at Mabel's Labels here.
Sale ends March 31, 2021.