Tending to your garden's needs can be expensive, which is why it's important that you know about the homemade remedies that gardeners have been using for years. Take a look below at 7 garden remedies that will save you money, time, and will get you the best looking garden on the block. These garden remedies are not only easy and frugal, but you will also love that they are chemical free. Here is how you can get started:
7 Garden Remedies That Will Save You Money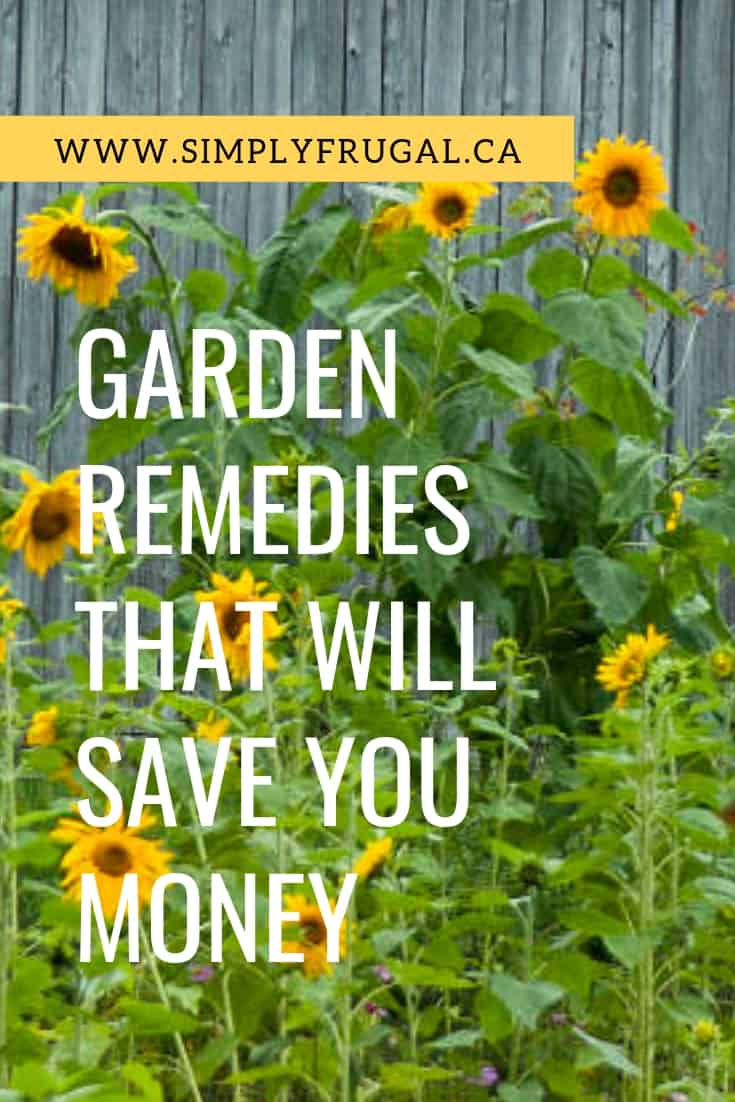 1. Make your own slug trap.
Are slugs becoming a problem? Stop them in their tracks by placing a shallow dish in your garden and filling it up with beer. Any beer will do, and you only need a few tablespoons. The slugs will become attracted to the liquid, crawl in, and meet their demise. No more slugs!
2. Say goodbye to bunnies.
Are bunnies coming in to nibble on your plants? No problem. Just add a few marigolds to your border. Marigolds and their scent are said to keep bunnies from hopping in and enjoying an all you can eat buffet.
3. Banish bugs for good.
Fill a spray bottle up with warm water and a few drops of Dawn dish soap. Shake it up well and spray it liberally on plants where bugs such as aphids are present. It is a natural way to kill the bugs and enjoy a pest free garden.
4. Keep squirrels from digging.
Squirrels love digging up bulbs and plants. Keep this from happening by placing hair clippings along the base of the plants. Squirrels hate the texture and it will stop them in their tracks.
5. Save your egg shells.
Egg shells are calcium rich and perfect for enriching the soil. Save your egg shells, crush them up, and stir them directly into your garden soil. Your soil and plants will love the natural boost.
6. Try some coffee grounds.
Coffee grounds can also enrich your soil and give your plants a boost. Save your coffee grounds and stir them into your soil, your compost, or just add them around the base of your plants. The grounds will enrich the soil better than any chemical alternative could.
7. Keep birds at bay.
If birds want to come and nibble on your plants, lay a light netting over the top. Most home and garden shops carry these nettings and they are so easy to use. Plus, since they are so light they are very visible either, yet they are just enough to prevent birds from pecking.
Enjoy a beautiful garden for less and with less chemicals when you give these 7 garden remedies a try!