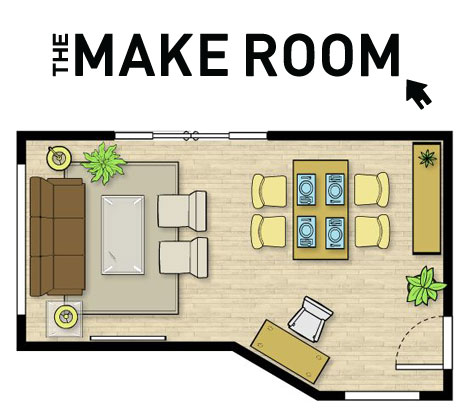 I think this is a neat tool if you've been wanting to try out some new furniture placement in your home!  No heavy lifting required. 🙂  Urban Barn has created The Make Room, and easy-to-use room planning tool that makes you the designer of your own home.
Click here to start using The Make Room planning tool!
pssst…

From April 27 to May 2, 2016, the Ultimate Homemaking eBook and eCourse bundle is $29. The bundle includes tons of ebooks, ecourses, and bonuses, including fantastic resources about DIY, Organization and more! This is seriously the best bundle I've ever seen from them. Head here to learn more.