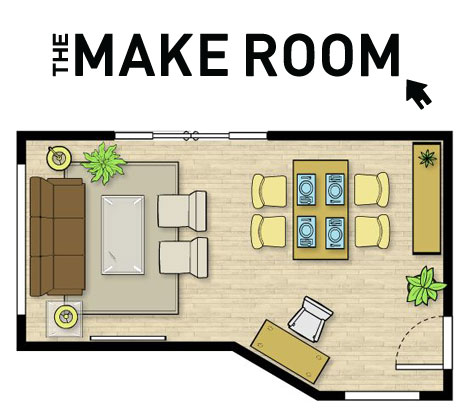 I think this is a neat tool if you've been wanting to try out some new furniture placement in your home!  No heavy lifting required.
 Urban Barn has created The Make Room, and easy-to-use room planning tool that makes you the designer of your own home.
Click here to start using The Make Room planning tool!
See more Decorating posts on Simply Frugal, here.