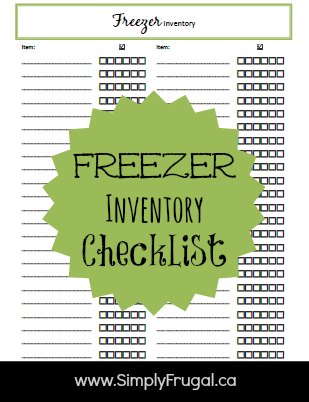 Something I'd like to do for you all this year is to create some printable forms that will hopefully help you to keep or establish an organized life!
Since I'm currently in the midst of cleaning out our freezers, the first form I have available is a Freezer Inventory Checklist!
I hope you'll get some use out of it! 🙂
Please note that the form does have some colour, but you can print it in black and white if you prefer!