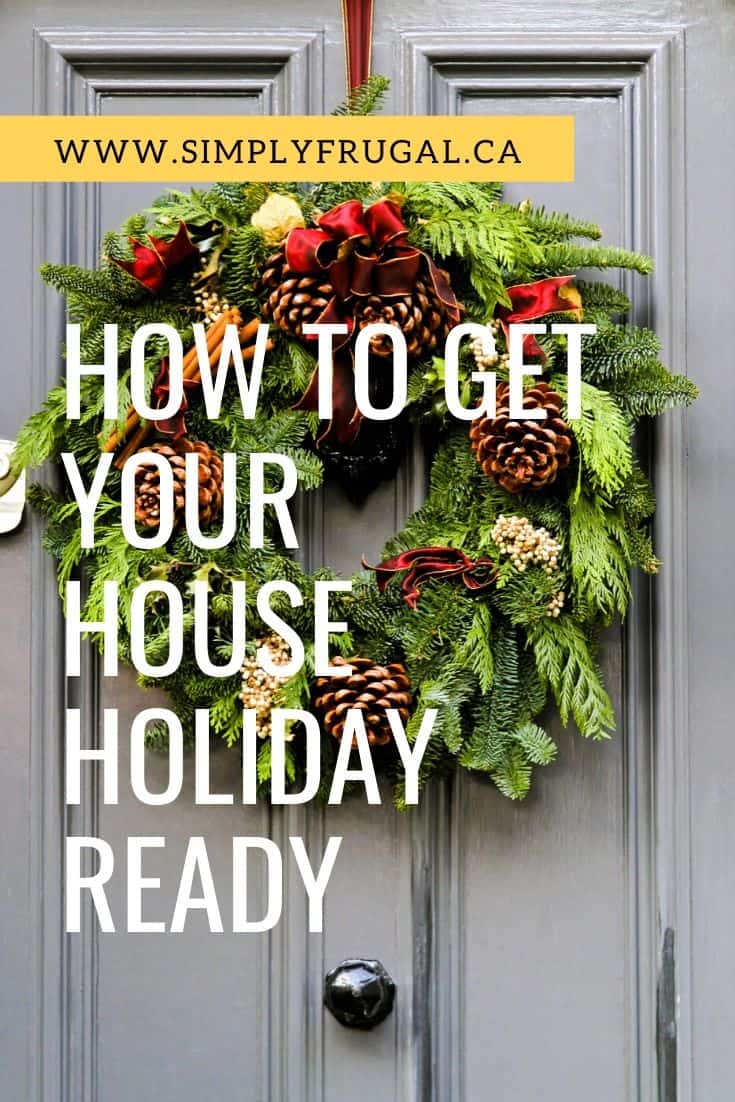 Can you believe we're one week away from Christmas day? Wow! Time sure flies when you're having fun! (or being busy?) Since we're one week away from Christmas, this also means we've reached the last week of the 8 Weeks to a More Organized Christmas series! I sure hope you enjoyed it. I also hope it helped you to have a more simple and manageable holiday season!
Christmas usually involves company and no one likes to show their guests a good time in a messy home. So, today, I've got a free printable Get Your House Holiday Ready Checklist! It includes suggestions of cleaning tasks to do each day leading up to Christmas day. There's even plenty of room for you to add your own tasks. I kept it fairly simple, because really, who has time for crazy cleaning this time of year?
Remember, these are suggestions only! Click on the image below or here to print your holiday cleaning list.
What tasks are on your holiday cleaning list? Are you ready for Christmas?
Here are the rest of the posts in the 8 Weeks to a More Organized Christmas series: