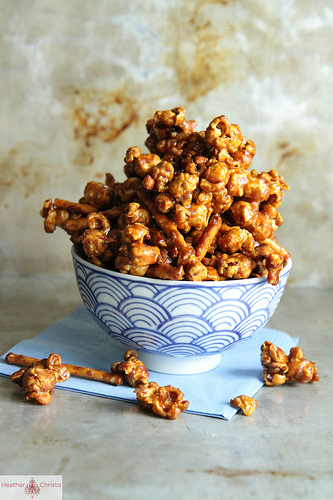 I thought that today's homemade gift idea would be a great last minute gift…if you can keep from eating it yourself!  I think I'd be making two batches. 🙂
Create some delicious gingerbread caramel corn with the instructions from Heather Christo Cooks!
Looking for more Homemade Christmas Gift ideas?  Click on the image below!