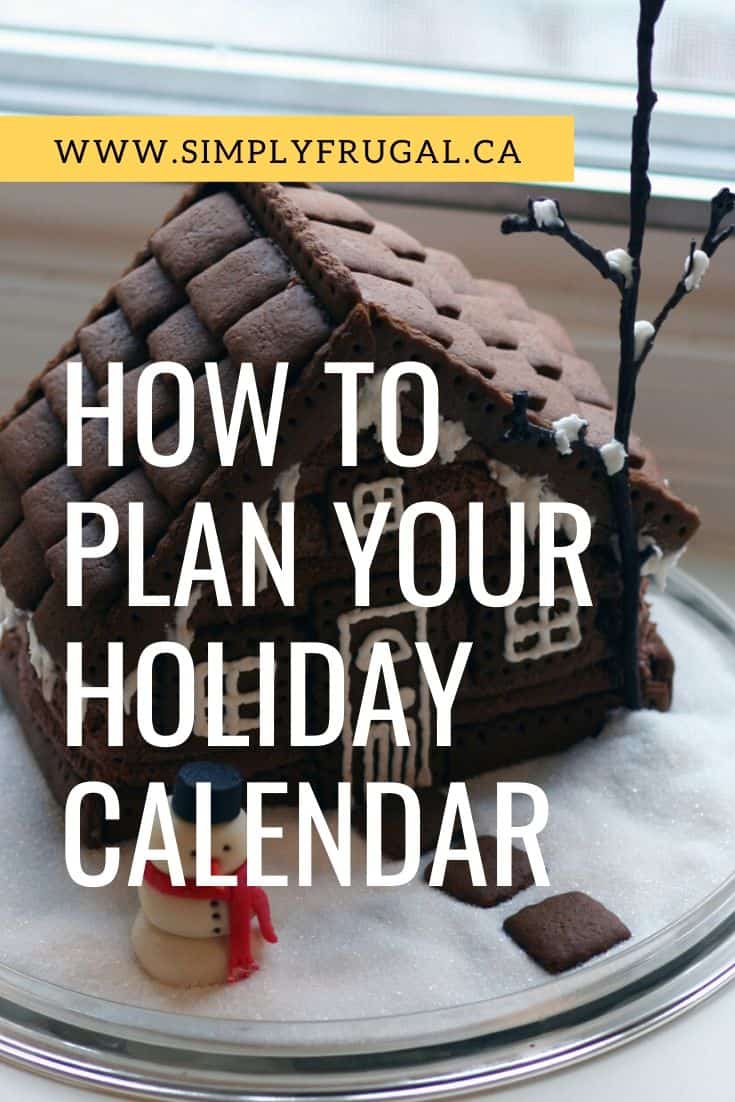 **This year is going to look different for all of us. So while we may not be doing all the parties and events, there is still plenty to do!**
There are so many fun things to do throughout the Christmas season.  Gingerbread house making, caroling, Christmas plays, cookie exchanges, dinner parties, Christmas light looking, craft making and even holiday movie watching. There is so much to do, there may not be enough time to do it all!
Why won't you be able to do everything you want to do?  Well, because there's grocery shopping, laundry, dinner making and everyday life stuff that still has to happen!
This is where planning comes in really handy.  After all, life is busy, and it'll be hard to get the fun things on the schedule if you don't plan ahead.
Here are the steps to take if you want to do a lot of fun holiday things this year:
Grab your Calendar
First of all, grab your calendar and mark down all the things you know will be happening regardless of the holidays.  Doctor's appointments, school activities, office parties…etc.
Talk as a Family
Next, you'll want to gather the family to discuss all the activities each of you want to do.  Sledding? Cookie decorating party? Christmas play watching?  Brainstorm to your heart's content.  Make sure to write down all the Christmas movies you want to watch and even the crafts you want to do. (I have a cool Holiday Bucket List included in the Holiday Planner (only $1!) that's available in the Simply Frugal store that should come in handy!)
Prioritize
Since there are likely more ideas than time, take a look over the calendar again and plan for the activities you can realistically accomplish.  Even with the regular everyday life stuff added in.
Back to the Budget
Before you get carried away with grandiose plans, go back to your budget.  What did you allot for fun?  The case may be that you'll have to save some activities for future years.
Fill in your Calendar
Now fill in your calendar with all the activities that you can set in stone. Buy those concert tickets and finalize plans with friends, then put them on the calendar.  Make sure to allow for some quiet nights/days at home!
Holiday activities are supposed to be fun so don't stress about doing everything.  Just make a point of doing the things you want to do instead of wishing they would happen. Planning in advance will make the season more relaxing.
I'd love to know, what's one thing you'll be adding to your calendar this year?
Sign up for the 8 Weeks to a More Organized Christmas newsletter to receive a FREE Christmas Dinner Checklist!  This checklist is quite detailed and will help you remember all the details needed for a memory filled dinner with family and friends. You'll also receive a weekly email with each week's "task".
Here are the posts in the 8 Weeks to a More Organized Christmas series so far: