We love foaming hand soap at our house. I find it lasts quite a long time and washes off hands easily. Which is great for my daughters, who love to wash their hands, but doesn't always take the time to rinse all the soap off of her hands.
However, purchasing foaming soap refills can get quite expensive. But if you know how to mix up your own DIY foaming hand soap refill, you can save a ton! Especially if you go through lots of soap like we do at our house. 🙂
All you need to make your own DIY Foaming Hand Soap refill is four things:
SUPPLIES:
Foaming soap dispenser (You can use an empty soap bottle if you have one)
1 cup water
2 TBSP Castile Soap
2 tsp scented body wash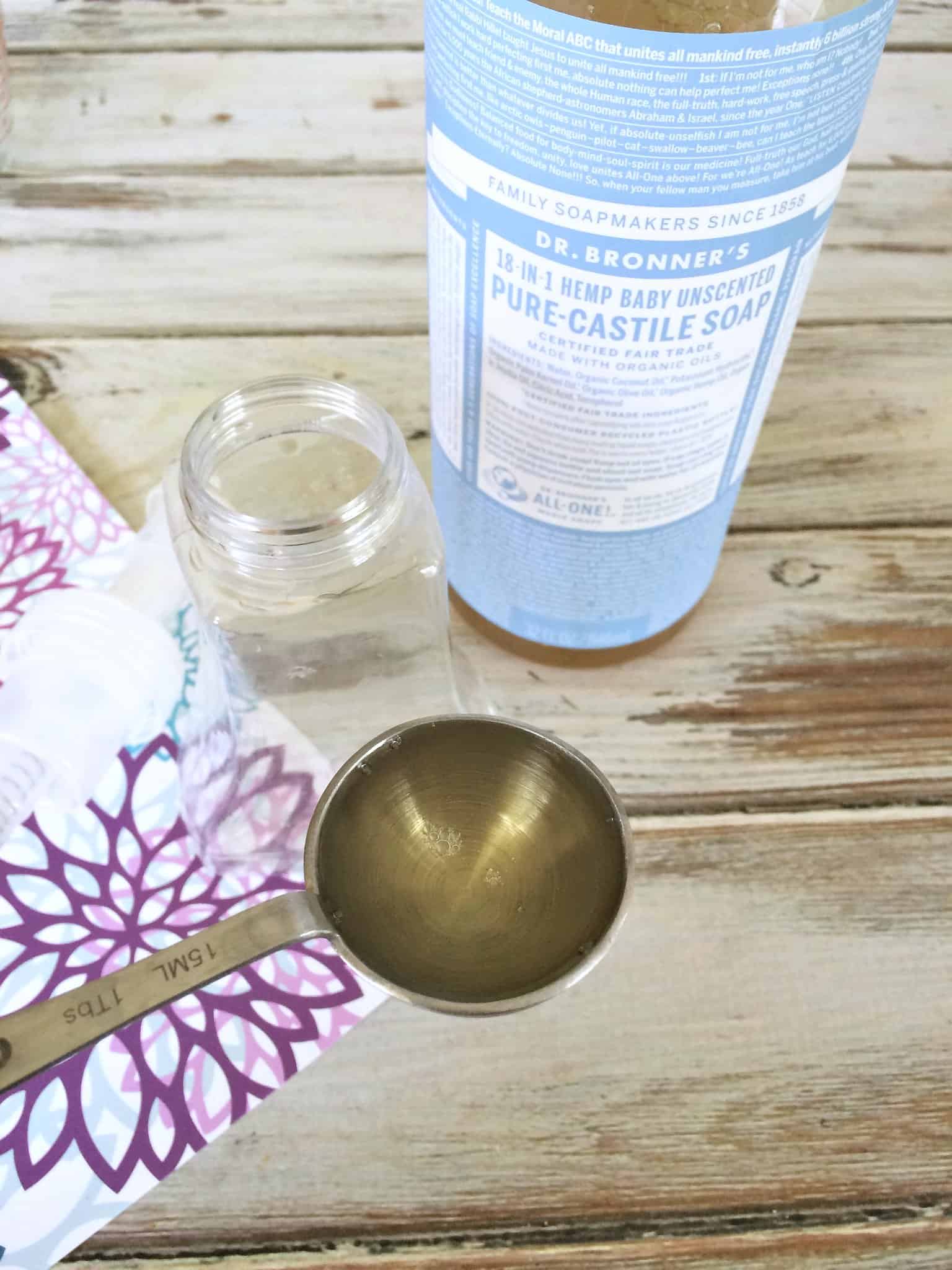 DIRECTIONS:
Add the castile soap and body wash to the soap dispenser.
Add the water and shake well.
Pump and enjoy!
This will be a huge money saver for you and it's so easy to change the scent for different seasons!